ACCESS OUR SCHEDULE
& EXCLUSIVE WEB SPECIAL
Secure your spot and get started today with our EXCLUSIVE offer!
By opting into the web form above you are providing consent for Auburn Mixed Martial Arts to send you periodic text messages. Standard rates may apply. You can reply HELP at anytime or learn more. You may opt-out anytime by replying STOP.
DISCIPLINE & CONFIDENCE!
Build character and leadership qualities
Martial arts classes benefit growing children far beyond the dojo and in many real-world scenarios. Our structured classes are meant to help develop coordination, physical fitness, mental strength, as well as gain valuable social skills. Through positive reinforcement, we can bring out the best in your children to help them succeed in life.
VIEW OUR KID'S MARTIAL ARTS PROGRAM
Checkout our Ninja Summer Camp!
Great school with great people! I'm treated like family every time I'm there and I'm always excited when I can get a chance to stop in!
Jason Keaton
Great place to train with Awesome instructors and tons of knowledge. I definitely recommend Auburn Mixed Martial Arts.
Jason Matherley
I love this place. No meathead, knuckleheads, or intimidation. They've crafted an amazing curriculum and genuinely care about helping you reach your personal goals, whether it be fitness, self defense, or competition. Keep up the awesome work guys!!!
Jonathan Allen
Auburn MMA is a great place for both kids and adults to learn a variety of martial arts (particularly Brazilian Jiu Jitsu and kickboxing) and to get a great workout without even realizing it -- because it's actually fun! The atmosphere is welcoming and family friendly. But make no mistake, this place isn't a McDojo, and the instructors are all accomplished athletes, fighters, and competitors. Almost three years ago, I started off watching my kid in kickboxing classes, and found it hard not to try out a class myself. I ended up taking up BJJ and have been hooked since (it's great for stress relief!) I even convinced the hubby to try out kickboxing, and he's now hooked too. The instructors are very patient and encouraging, and they're terrific with the kids. They also host birthday parties. My kid has had three birthdays there already, and Mr. Andy never fails to entertain the kids with fun action-filled games. Auburn MMA is a special place for our entire family.
Joyce Hung
My son takes wrestling, kickboxing, Brazilian jiu-jitsu, and he is on the demo team. We absolutely love AMMA and the coaches.
They do an outstanding job training the children and encouraging those who want to compete in tournaments. I also love how even the coaches attend seminars and still get out there and compete in tournaments as well. Auburn Mixed Martial Arts is like one big family! Love it!!
Lauren Bryant Hartzog
My son started with kickboxing at 3 years old. Now, as an almost 7 year old, he does kickboxing, jujitsu, and wrestling at various times during the year. Amazing staff that become like family. Highly recommend.
Mandy Hadley Harrelson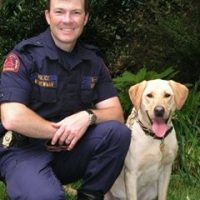 Randall Phillips and crew run a top of the line gym. There are many different offerings ranging from martial arts inspired fitness options to competition Brazillian Jiu Jitzu and MMA training. My (now six year old) son has been training here for just over a year. Randall leads the little kids BJJ class and it is the right combination of both fun and serious skill training. The confidence increase in my son is remarkable. I highly recommend it.
Rob Newman
Excellent coaching staff and friendly atmosphere. Instructors carry a lot of experience and knowledge and are a pleasure to be around.
William Tate Rowell
IMPROVE FLEXIBILITY, BALANCE, AND STRENGTH
Get fit while learning martial arts
Learn self-defense, build confidence, and get in the best shape of your lives! Martial arts has tons of physical, mental and social benefits, suitable for anyone and everyone. Become part of something positive and learn new skills from trained martial arts professionals. It's easy to get started—Enroll in martial arts classes today!
View Our BJJ Program
" width="640" height="360" frameborder="0" webkitallowfullscreen mozallowfullscreen allowfullscreen>
Request Information
ACCESS OUR SCHEDULE & SPECIAL WEB OFFER!
Get started today with our EXCLUSIVE offer!
Request more information today to find out how you or your child can start training!
Get Started Today